1959 Vespa 400 Micro Car - Running!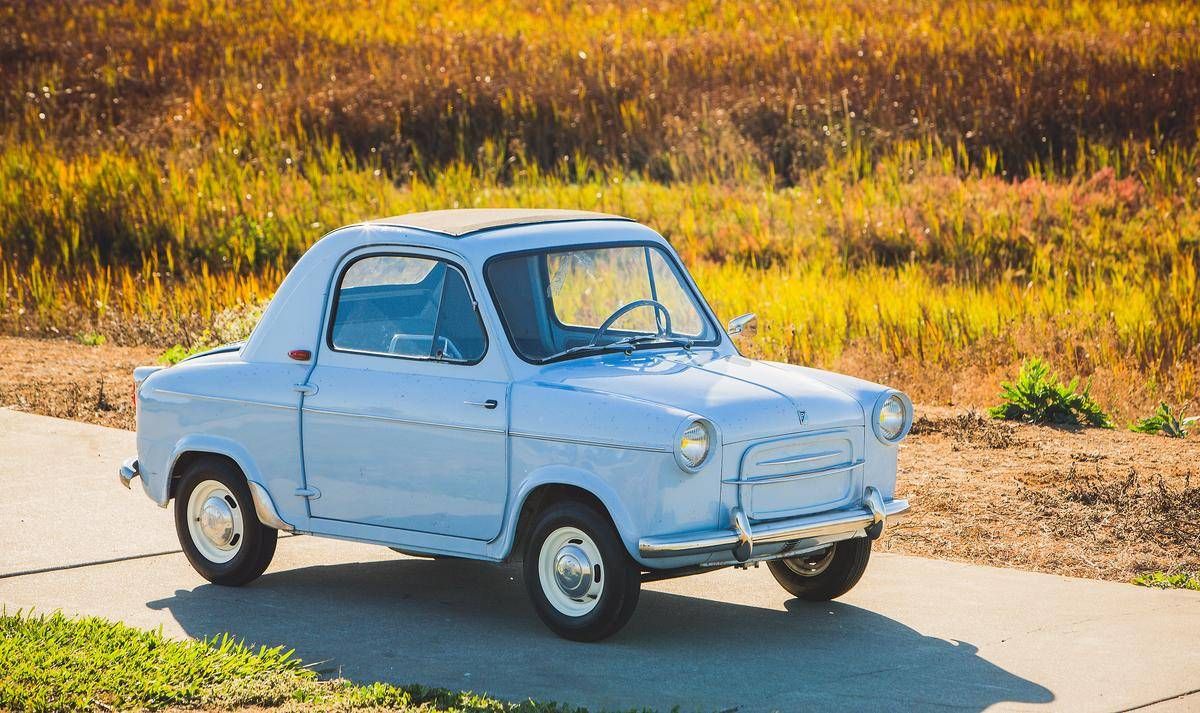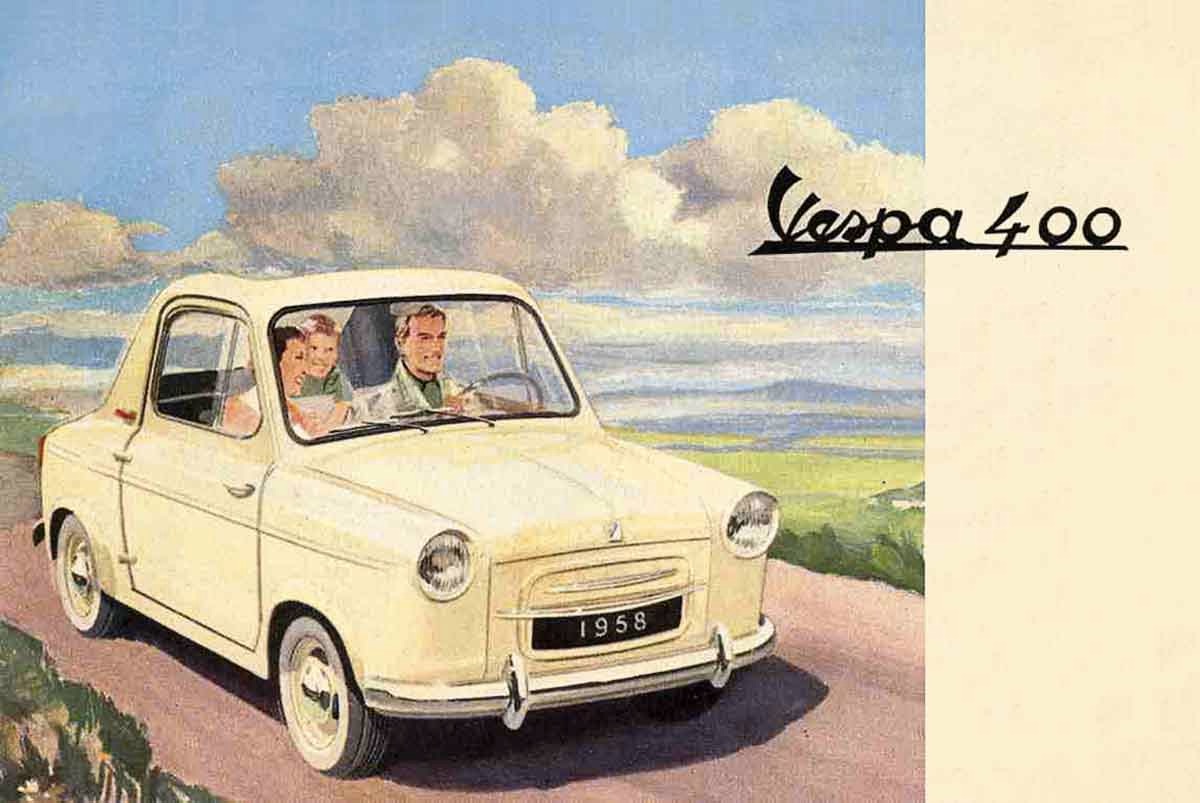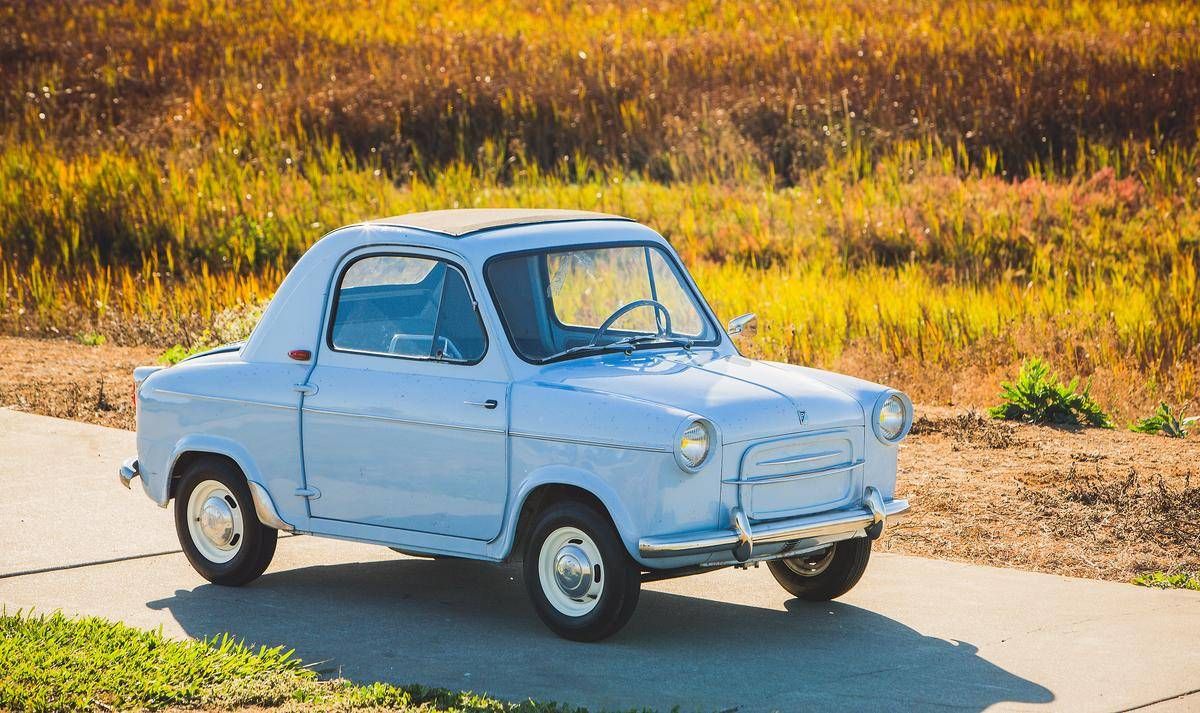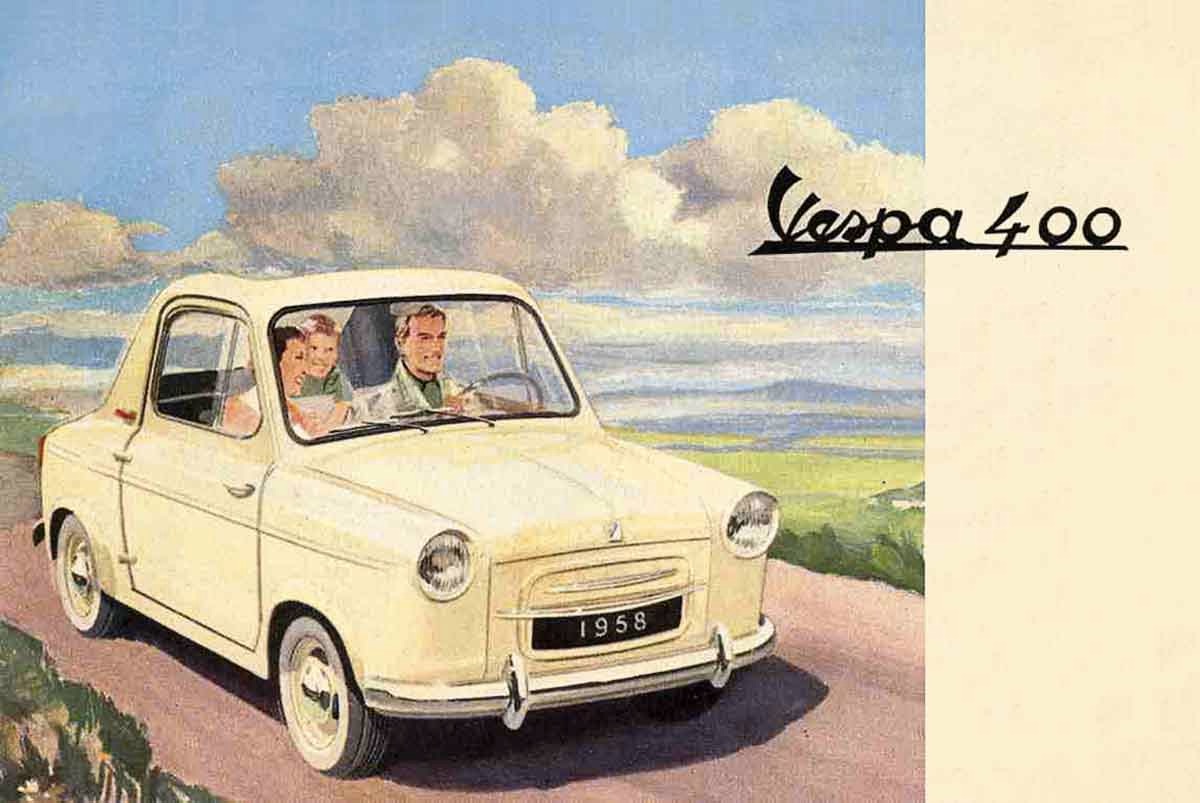 1959 Vespa 400 Micro Car - Running!
1959 Vespa 400 Micro Car
The Piaggio Company - having created the worldwide phenomenon of the Vespa Scooter - decided to manufacturer a small car for their youthful scooter riders to graduate into. They spent most of the 1950's designing, developing, and intensively testing what would be known as the Vespa 400 Micro Car. The Piaggio motor created 14 horsepower to move a chassis only 9ft 4in in length! Due to Fiat's dominance of small cars in Italy, they were premiered by their partners in France with an experimental export to the United States. In 1959 (the year our model is best-discerned to be) a reported count of only 514 units were sold! In 1960 a surprising 1,138 units were sold but sales were so poor by 1961 that Vespa stopped automobile production altogether and returned to scooter-only manufacturing. (Source: The Bruce Weiner Microcar Museum)
The Vespa 400 is powered by a 400cc two-stroke Piaggio two-cylinder engine. It has a 3-speed transmission with a reverse gear. One of the most exciting design features are the suicide opening doors. Our model is an extremely rare running, rolling, lot-driving antique. The crankshaft has been fully rebuilt within the original motor, including new thrust washers, bearings, and seals (rebuilt by Falicon in Clearwater, Florida). The electric start works. It has new coils, voltage regulator, alternator belt, and fuel line. We have installed a temporary motorcycle throttle assembly and clutch lever assembly in order to drive the vehicle around our lot. Our fabricator had some fun with the starter engagement lever by fabricating a lever from a piston and connecting rod.
The original seat frame are in the car as shown, in very rusty condition and no upholstery. The floor has rust. All of the additional parts as pictured above are included. The battery pictured was utilized for demonstration purposes and is not included.
Sold with Bill of Sale only - no title. Please disregard "title" dropdown above. Consult all of the pictures, as well as the videos linked below demonstrating the vehicle starting, driving, etc. Feel free to make inquiries.
$10,000 -- Offers Accepted
www.burnupcompany.com
Vintage Motorcycles